---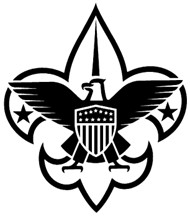 On Saturday, November 12th, Boy Scout Troop 111 will be dropping off plastic bags to homes throughout the Clifton Heights, Secane and Drexel Hill areas.
We are asking for donations of non-perishable food* to help the needy in our area.
*Canned fruits and vegetables, peanut butter and jelly, tuna or canned meat, cooking oil, coffee, tea, sugar, cereals, infant formula, baby food, rice, mac/cheese, pasta, canned stews, etc. We also accept items such as bars of soap, toilet paper, and other personal care items not covered by food stamps.
This year due to a lack of volunteers, we ask that on Saturday, November 19th you bring your donation to the parking lot of Clifton Heights Borough Hall at 30 S. Springfield Road. We will have a drive through drop-off lane operating between 8:30 am to 3pm. No need to get out of your car!
All items will be used locally. The donations will be shared with St. Stephen, St. Charles, and other participating churches.
If you can't make it to Borough Hall during those hours, St. Stephens will be doing a drive thru at their church on
N. Church Street that day from 3 pm to 6 pm and on Sunday, November 20 from 11am to 2pm
If you have any questions, please call:
Harris J Resnick
(610) 547-9340
Thank you for your donation!